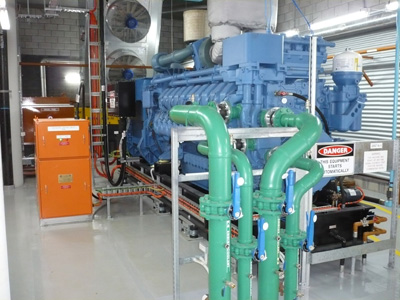 Macro Energy Contractors was established by Will Vernon and Steve Muller. Together with their fully trained staff, Macro Energy Contractors
are specialists in the following:
Placement and installation of all size generator sets
Underground and aboveground bulk fuel tanks
Diesel fuel systems
Day tanks
Fuel pumps
Exhaust systems
Exhaust lagging
Stainless steel and mild steel exhaust silencers
Sound attenuators
Acoustic lining of generator rooms
Remote radiators
We are fully insured and have the ability to deliver cost estimates and fixed price contracts for projects of any size. Macro prides itself on high quality workmanship and service.
Macro Energy do not supply or service generators.